Description
Cherry Head tortoise for sale
We have some beautiful baby cherry head red foot tortoises for sale in stock.  These little cherry head red-footed tortoises for sale have vibrant color on their heads, bodies, and shells.  Cherry Head tortoises for sale grow 8-14″ but on average are just about 10-11″ at full maturity.  They can live 60-90 years with proper care.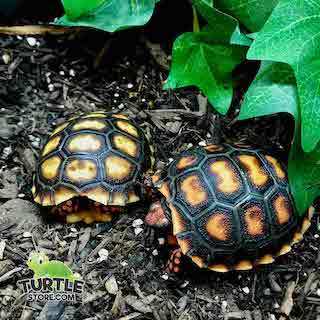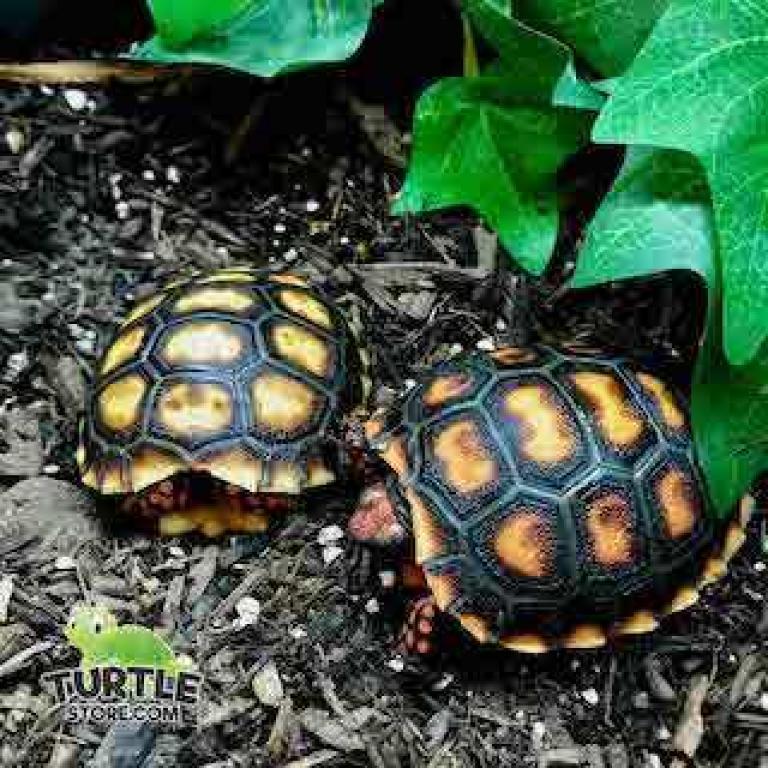 captive bred baby cherry head tortoises for sale
We only select top quality captive bred cherry head tortoise for sale.  All of our cherry head tortoises sold here at the turtle store are healthy, active tortoises with vivid colors.  Not only are the gorgeous, cherry head tortoise for sale are fabulous reptiles to own and bond with.   Before long, you'll start to notice they're great outgoing personalities are just as awesome as they're beautiful colors and markings.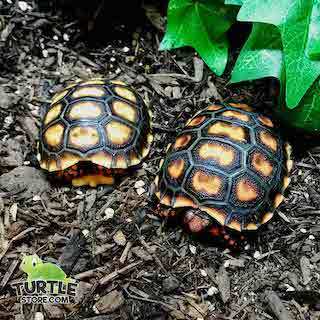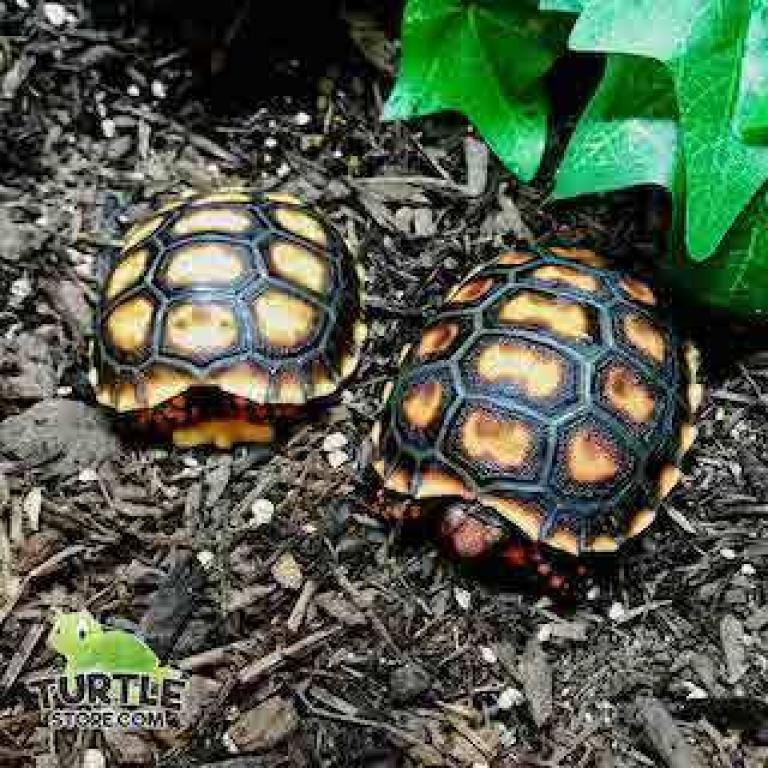 More than just Cherry head tortoises for sale
The turtle store is your source for the largest selection of captive bred baby tortoise for sale and adult tortoise for sale.  All of our captive bred baby tortoises come with our full live arrival and health guarantee.  Here at the turtle store, we work with over 25 species of turtles for sale including baby turtles for sale and captive bred tortoises.  The turtle store guarantees you the largest selection of healthy, captive bred turtles and tortoise for sale anywhere in the USA.
Cherry head red foot tortoise facts
Did you know that the Cherry head tortoise is a cousin to both the red foot tortoise for sale and the yellow foot tortoise? Caring for a cherry head should be considered the same as red or yellow foot tortoise care.  Cherry heads are a tad smaller than their red-footed or yellow-footed tortoise cousins.  Other than some coloring differences, and being a touch smaller, the cherry head really is the same as the red or yellow foot tortoise.  If you're considering purchasing a baby cherry head tortoise, we highly recommend going with a well-started baby, as it is much easier.  Caring for a cherry head tortoise hatchling is more difficult, specifically the humidity and temperatures needing to be in perfect range.  Well started baby red foot tortoises and cherry heads can exist happily in a much greater range of temperatures and humidity.
baby tortoises for sale online
As with all of our baby tortoises for sale, adult tortoise for sale and turtles for sale online, our Eastern Hermann's tortoise are guaranteed to arrive alive, well and healthy! All reptiles for sale available at the Turtle store come with a full health guarantee.  With a REAL biologist on-site you are gonna say this is my turtle store of choice, and mean it!
Like all of our tortoise for sale, and baby tortoise, this special reptile comes with our full live arrival and 7 day health guarantee!  Be sure to check out all of our pet tortoise for sale online.  We offer a full line of tortoises on sale year round including: