Description
Red foot tortoise for sale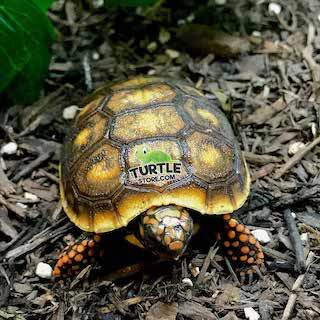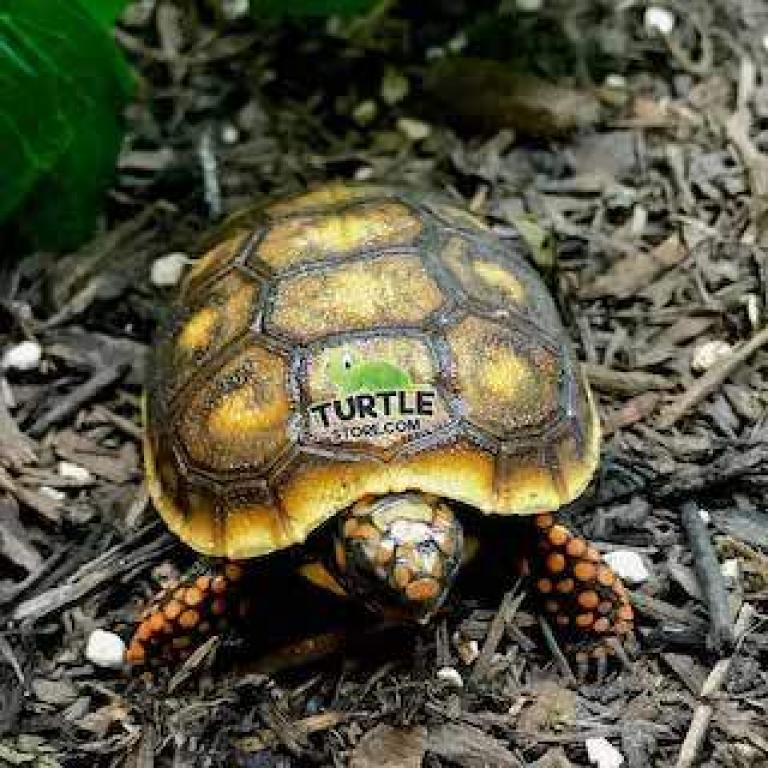 We have some beautiful baby red foot tortoises for sale in stock.  These little red foot tortoise hatchlings have vibrant color on their bodies and shells.  We do recommend a 6month old well started baby red foot tortoise for sale over the fragile hatchling, which is available by selecting "well started captive bred baby red foot tortoise" from the drop-down age/size options.  We only select top quality captive bred red foot.  Most importantly, we focus on healthy active tortoises with vivid color and markings.  Red Foot tortoises have very outgoing and curious personalities which makes them fantastic tortoises!  A cousin to the red-footed tortoise, the cherry head tortoise for sale, is also a great choice!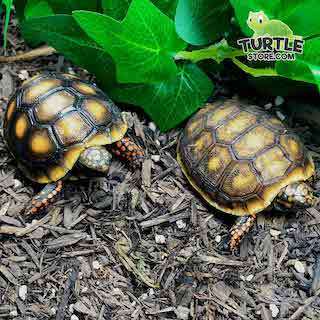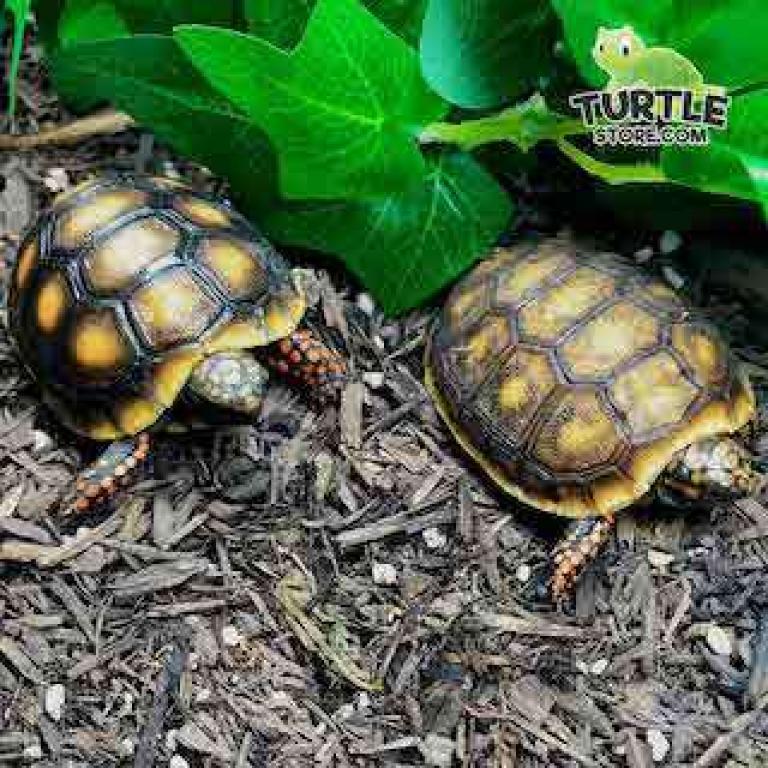 baby red-footed tortoises for sale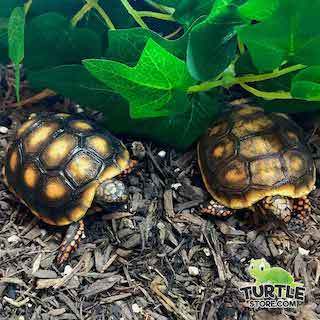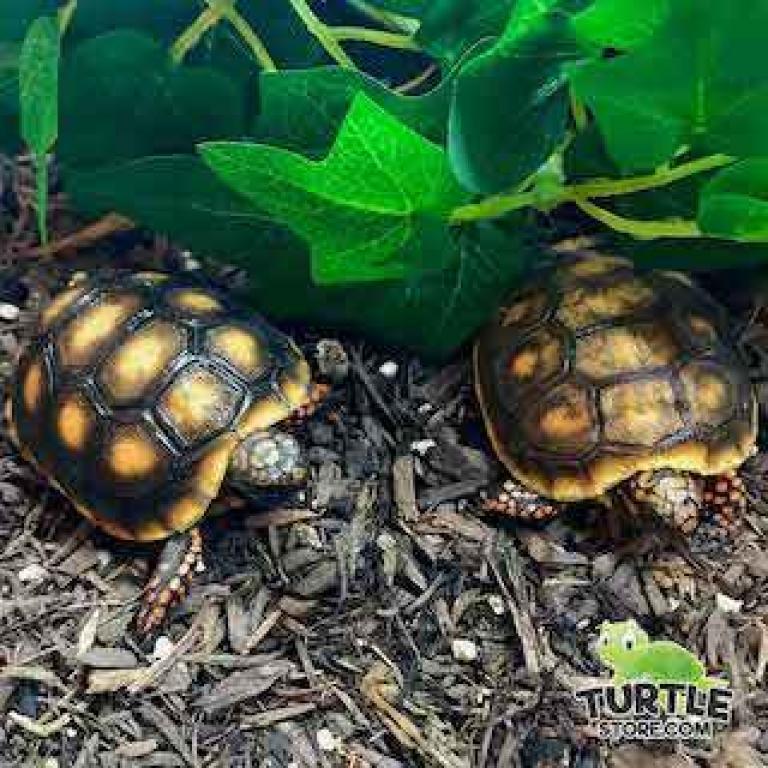 They will eventually eat out of the owner's hand and learn fast to come when they see you.  Our red foots are top notch and ready to ship to you via FedEx Overnight in heated, or cooled insulated containers and come with our live arrival and full 7-day health guarantee.  One shipping charge covers up to 4 tortoises.  With a Biologist on SITE, shop we confidence that Turtle Store offers the best red foot tortoise for sale anywhere!
Adult Red-footed tortoises eating video
More than just red footed tortoises for sale
The turtle store is your source for the largest selection of captive bred baby tortoise for sale and adult tortoise for sale.  All of our captive bred baby tortoises come with our full live arrival and health guarantee.  Here at the turtle store, we work with over 25 species of turtles for sale including baby turtles for sale and captive bred tortoises.  The turtle store guarantees you the largest selection of healthy, captive bred turtles and tortoise for sale anywhere in the USA.