Description
Eastern painted turtles for sale
Painted turtles make up one of the most popular families of water turtles for sale in North America.  The most popular species of painted turtles are divided into 3 subspecies.  Eastern painted turtles are found on the eastern seaboard of the US.  Southern painted turtles are found on the southeastern part of the US as far down as south America.  Finally, the Western painted turtle, is found on the west coast of the United States.  Painted are cute, easy to care for, very personable and even sometimes funny to watch.  They eat turtle pellets first and foremost, require a dry dock, a UVB source, and water temps in the 72-77F range.
baby Eastern Painted turtle for sale
Eastern painted turtles for sale should always be purchased over a wild caught adults when possible.  Our baby Eastern painted turtle for sale are top notch and ready to ship to you via UPS Overnight in heated or cooled, insulated shipping boxes! All of our baby painted turtles for sale, juvenile and adult painted turtles come with our full live arrival and full 7-day health guarantee.  One shipping charge covers up to 4 tortoises or aquatic turtles for sale.  When shopping for a new pet turtle for sale make sure you are considering the habitat, care and setup costs.  Keep in mind your new baby turtle will grow to a larger adult.  Eastern painteds stay small, so expect 6-10″ adults requiring a turtle tank of 55-75 minimum gallons in size.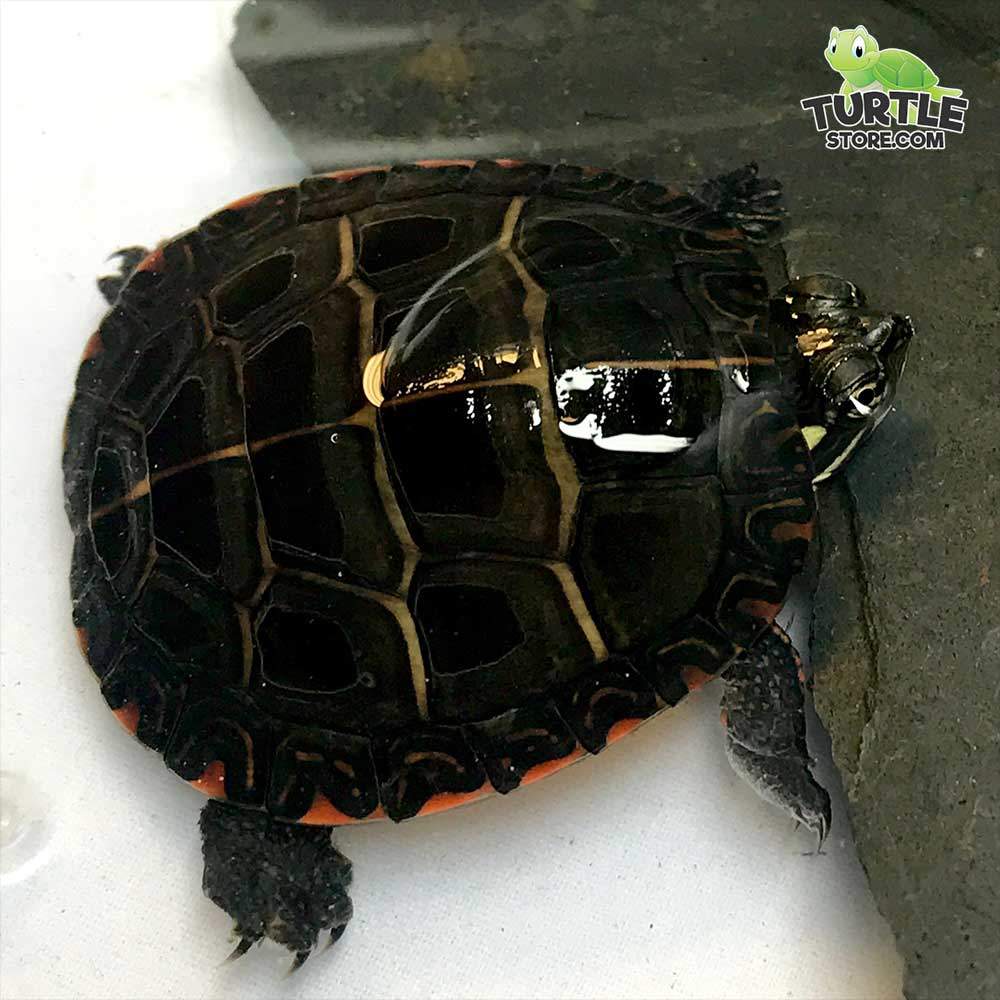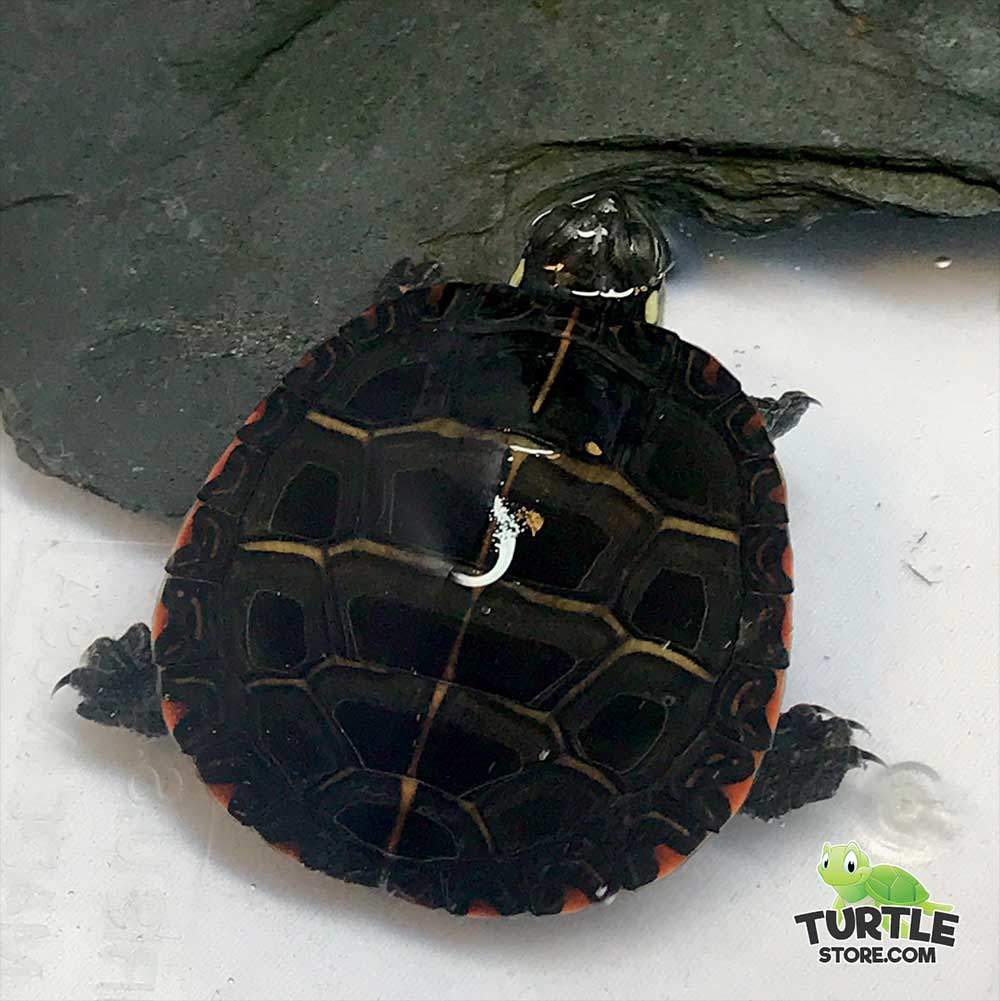 Be sure to check out all of our painted turtles for sale online: