Description
Albino Sulcata Tortoises for sale online
Albino Sulcata tortoise for sale are available in hatchling, well-started, yearling, and juvenile. Albino Sulcata tortoises carry the Albino Gene and will be orange with red eyes in color. When bred to another Albino Sulcata tortoise, they will produce Albino Sulcata tortoise hatchlings as offspring. We have beautiful hatchlings, 6 mo old well started Sulcata tortoise Albino Sulcata for sale as well as yearlings and juveniles in stock. We also offer ivory Sulcata tortoise and ivory leopard tortoise for sale as well.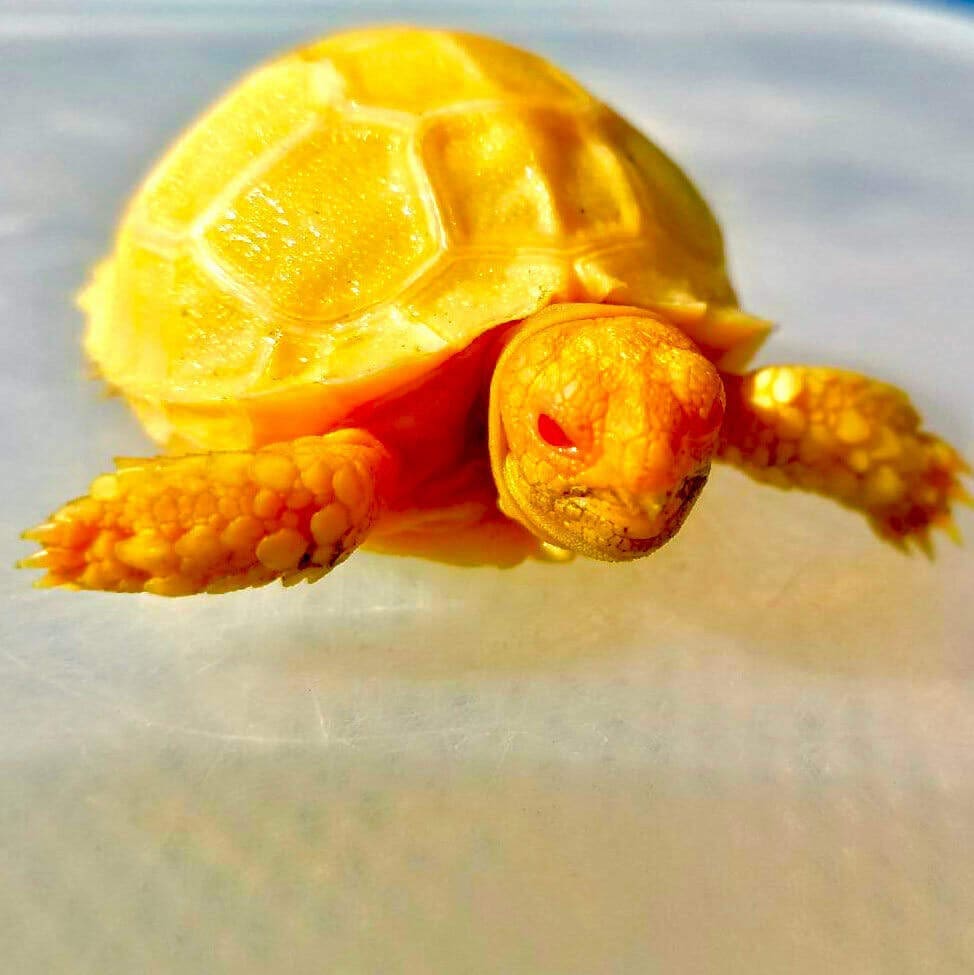 100% captive bred Baby albino Sulcata Tortoises for sale
The turtle store has stunning and very active Albinos in stock now!  If you're looking to buy a baby Albino Sulcata tortoise for sale, you've come to the right turtle store! For ease of care, turtle store recommends our well-started baby Albino Sulcatas over Albino Sulcata hatchlings. Well started babies or yearlings are more active and easier to care for but still are small and cute. An Albino Sulcata tortoise makes great tortoises and are known for their outgoing personality.  Albino Sulcatas are the same in regards to behavior as a normal Sulcata, just much brighter in color.
Albino Sulcata Tortoise Size
Our Sulcata Tortoise hatchlings for sale are just about 1.75-2″ in length offer vibrant color and are extremely healthy, fed a variety of greens, cactus, and tortoise chow as well as being soaked daily.  Well started baby Albino Sulcatas for sale are 2.5-2.75″ and yearlings are just about 3.5″ in size.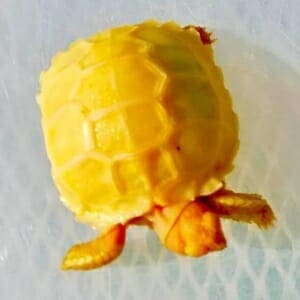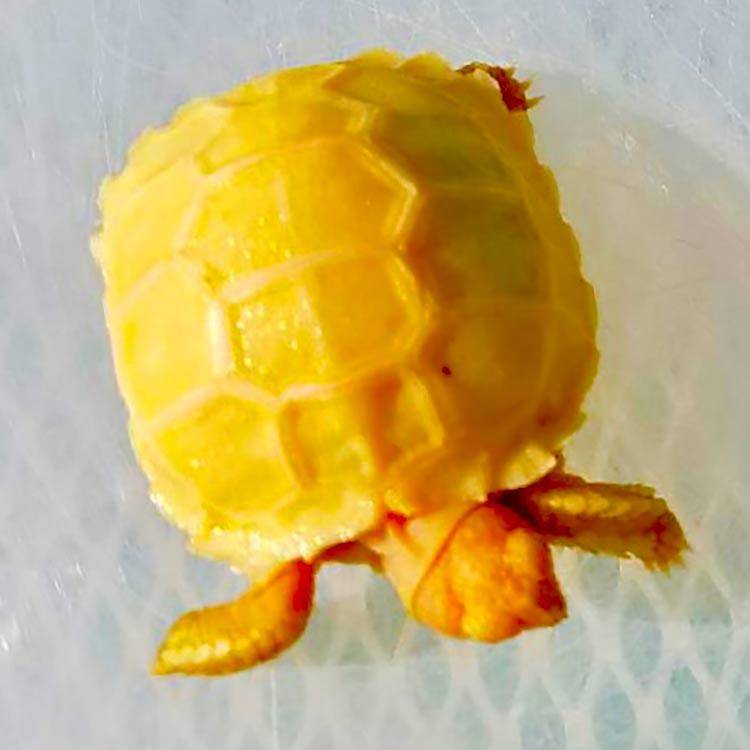 Why order from an albino Sulcata tortoise Turtle Store?
It is imperative that you choose a reputable tortoise breeder/keeper when purchasing your baby Sulcata tortoise! With a BIOLOGIST ON SITE, our albino Sulcata tortoise for sale for sale are top notch and ship to you via UPS Overnight. Once shipped, our Albino Sulcata tortoise leaves here at 7 pm and arrive at your doorstep before 11 am. One shipping charge covers up to 4 baby tortoises for sale.
baby tortoises for sale online
As with all of our baby tortoises for sale, adult tortoise for sale and turtles for sale online, our Eastern Hermann's tortoise are guaranteed to arrive alive, well and healthy! All reptiles for sale available at the Turtle store come with a full health guarantee.  With a REAL biologist on-site you are gonna say this is my turtle store of choice, and mean it!
Like all of our tortoise for sale, and baby tortoise, this special reptile comes with our full live arrival and 7 day health guarantee!  Be sure to check out all of our pet tortoise for sale online.  We offer a full line of tortoises on sale year round including: